Employability Day is happening Friday 10th of November - Join us! 
Employability Day will help job seekers find out more about the employment support sector such as CV writing, training, placements, housing, money and more.
Friday 10 November
9.15am - 4.30pm
East Hub, 27 Garratt Way, Gorton, M18 8HE
Our special workshops are designed to help you find the right job:
The recruitment process & candidate sifting
Understand the stages of the recruitment process and candidate sifting.
Personal presentation & workplace behaviours
Learn how to present yourself for interviews and appreciate the difference between acceptable and unacceptable behaviour at work.
Interview & assessment centre preparation
Gain a better understanding of competency based questioning,
the STAR method and assessment centre activities.
Understanding job roles & team relationships
Find out how individual roles sit together in a team and how they link with each other as well as externally with other companies to meet the business needs.
Reserve your place, call Lorraine on 0161 227 1346.
You must be available to complete all four workshops.
Can't join us on 10 November? Don't worry, there are plenty of workshops and courses you can attend, take a look at what we have planned: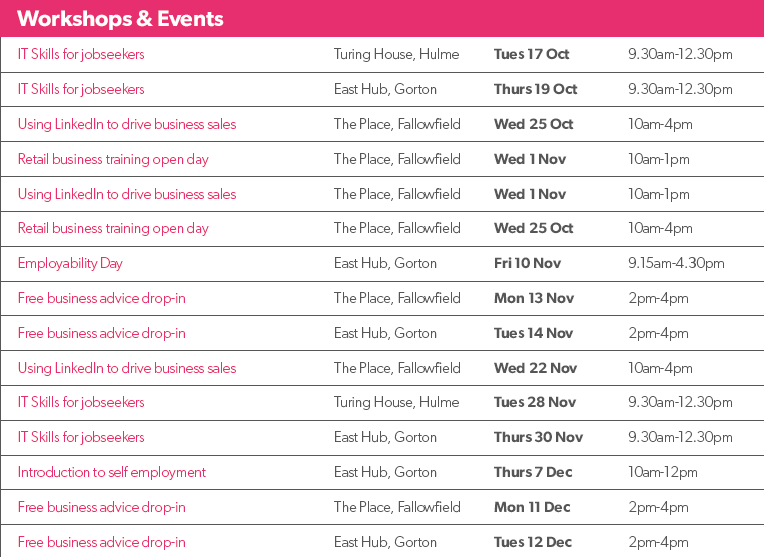 ​