In October 2020 we were delighted to launch a brand new social action programme for young people aged 5 to 11 years old in Gorton.
The aim of the programme has been providing young people in our areas with an introduction to social action and opportunities to make a difference in their community.
The Mini Community Ambassador programme has helped to get social action projects developed and delivered by the young people, with support from our Youth Engagement Co-ordinator, Michelle Wright.
Take a look at the video below to watch some of the work that our Mini Ambassadors have been taking part in, and the brilliant digital workshops that Michelle has been running during lockdown.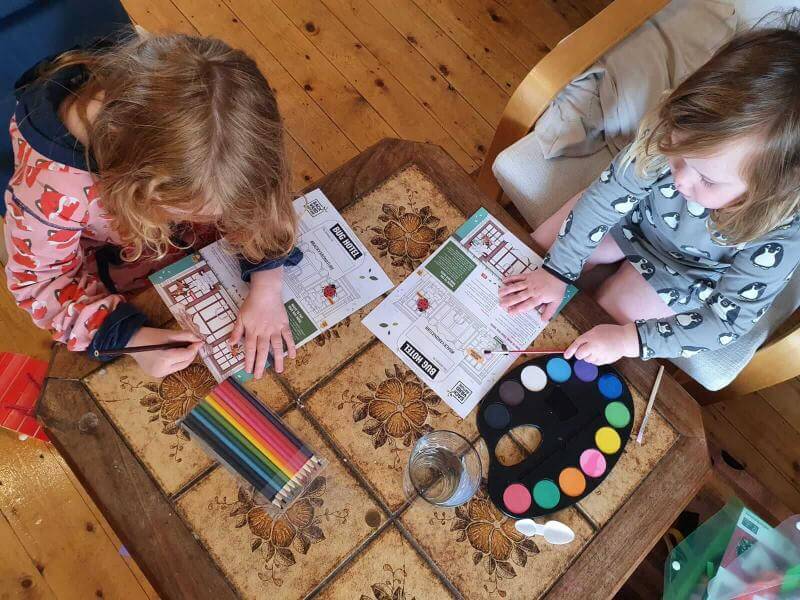 Mini Ambassadors hard at work!
Funding for this project was provided by Clarion Futures, the charitable foundation of Clarion Housing Group, and the #iwill Fund: a £50 million joint investment from The National Lottery Community Fund and the Department for Digital, Culture, Media and Sport (DCMS) to support young people to access high quality social action opportunities.
Michelle Wright described the type of work that the Mini Ambassadors have been doing so far:
"This is an environmental social value project for the young people in our communities, which will help them to embrace the green spaces around them. So far the young people have been making bug hotels and other craft projects, and they will be planting seeds, recycling and engaging with the natural world in their local area".
Phil Lukes, our Culture Lead here at One Manchester, has also said:
"We're looking forward to working with the young people of Gorton to find out what they think about where they live and what they want to do help improve their community."
To get involved in our Gorton programme, please contact Michelle Wright on michelle.wright@onemanchester.co.uk or by calling 07940 758 168.