We were delighted to relaunch the Aquarius Centre in Hulme, which is now back open and ready to reclaim its position as the beating heart of the community!
In May local residents came to the Community Launch Day, which saw a wide variety of entertainment, media interest and spirited community conversations taking place. It was great to see the building filled with people once again and bustling with excited community members.
After the centre had closed down, residents were left devastated at the loss of one of their great community assets. Our Community Involvement Officer, Simon Holt, has lead the charge in restoring the centre to its former glory.
Working tirelessly with board members of the centre, he has made sure that health and safety works have been completed and the Aquarius Centre is now officially re-opened after a series of maintenance repairs, new electrics, CCTV and alarm systems were installed.
The rooms have been redecorated and reconfigured to allow plenty of space for community groups to hold classes and meetings there. One such group is an Over-50s Group lead by Sally Casey, who expressed her delight at the reopening of the centre:
"It was very sad when the centre closed, every child and user was left with nowhere to go. We lost an awful lot and we lost the rapport with the residents who used it.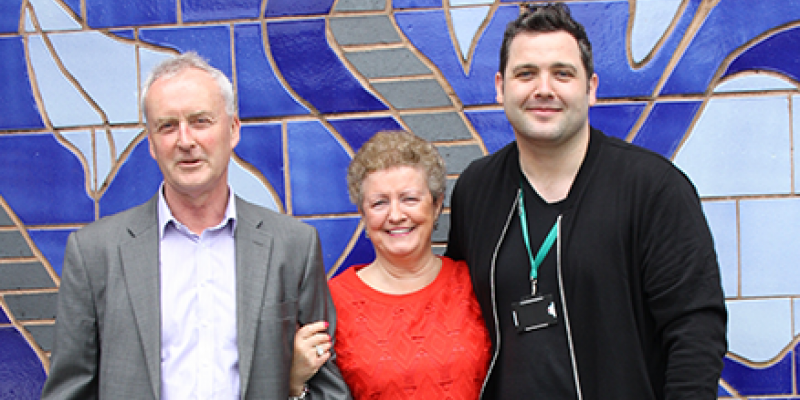 "When we set up the over 50s group people came from all over and it wasn't just about keeping fit; it blossomed into a social event especially for people who were lonely or stuck in their homes. Our oldest member is 86.
"I am delighted to see it open again, I really am, and I would like to thank One Manchester. They have been very good in this area and very supportive. We work very well with them and they are very approachable.
"There was no way we could have opened the centre again without them. Without them the building would have ended up in a horrific state of repair but thanks to the wonderful work they have done its getting a second lease of life."
To find out more about the Aquarius Centre, or to enquire about using the space for your community group or project, please contact customerinvolvement@onemanchester.co.uk.