Job Club
Looking for work and not sure what else you could do to improve your chances?
Our One Future team were named 'Team of the Year' at the TPAS Awards for 2016, so why not make the most of their expertise.
Our assisted job search sessions will help you:
Improve your CV and covering letter
Improve your job search skills
Support you to complete application forms
Understand how to use Universal Job Match
Save your CV on a free USB stick
With free computer access
With free access to printers and phones to make employer calls
Information, impartial advice and guidance
Each centre has dedicated staff and volunteers to help you with all aspects of employment advice. Drop-in to one of our weekly sessions:
East Hub: Mon, Tues & Fri 10am–3pm 27 Garratt Way, Gorton, M18 8HE
Aquarius Centre: Wed 10am–4pm 21 Eden Close, Hulme, M15 6AX
The Place: Wed 10am-4pm Platt Lane, Fallowfield, M14 7FZ
For local jobs, training and volunteering opportunities, click here.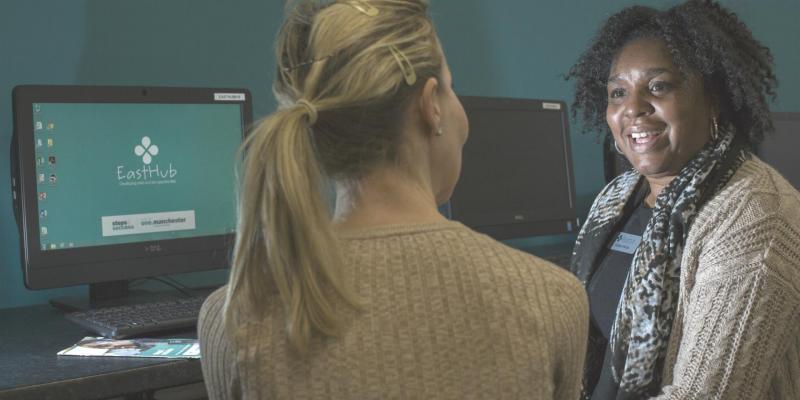 Employment Help
View other opportunities available through help from our One Future team.
Contact The One Future Team
If you'd like more information or if you have any questions, please contact our One Future team.