Job Club
Would you like to find your perfect job?
You can get free help at our weekly drop-in sessions in Moss Side, Gorton and Fallowfield.
Our assisted job search sessions will help you:
Create a CV and covering letter
Improve your job search skills
Complete application forms
Free use of computers, printer and phone
Find training, placement and volunteering opportunities
Find out about 'meet the employer' events
One Manchester: Monday, Tuesday & Friday 10am–4pm, One Manchester, Unit 1 (side of Tesco), Hyde Road, Gorton, M18 8LD
The Work Shop: Monday, Wednesday & Friday 10am-4pm, 130 Alexandra Road, Moss Side, M16 7WD
The Place: Tuesday & Wednesday 10am–4pm, Platt Lane, Fallowfield, M14 7FB
To find out more phone 0161 230 1057 or email onefuture@onemanchester.co.uk
For local jobs, training and volunteering opportunities, click here.
Our One Future team were named 'Team of the Year' at the TPAS Awards for 2016, so why not make the most of their expertise.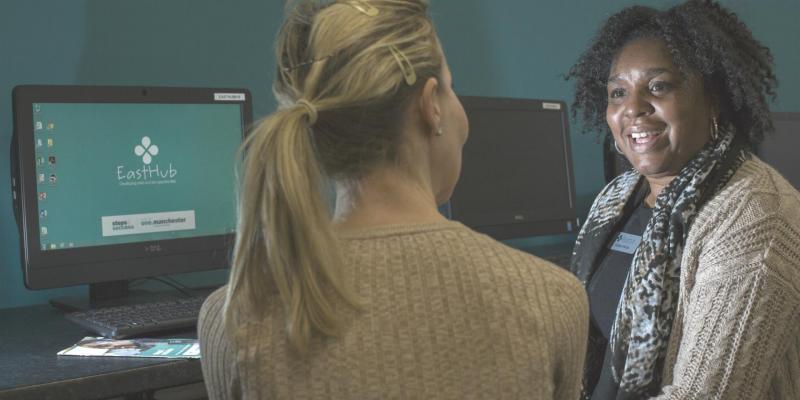 Employment Help
View other opportunities available through help from our One Future team.
Contact The One Future Team
If you'd like more information or if you have any questions, please contact our One Future team.