Job Club
Supporting you to find your perfect job
As well as offering telephone and online support, our One Future team are now operating their Job Club in Openshaw, Gorton, Fallowfield and Moss Side. You can now make an appointment to speak to a trained employment adviser on the days below.
Eastlands House, Victoria Street, Openshaw. - Mondays and Thursdays from 10am-3pm.
One Manchester Gorton office (side of Tesco), Stockport Road, Gorton - Thursdays from 10am - 3pm.
Fallowfield Library, The Place at Platt Lane, Fallowfield - Tuesdays from 10am - 3pm
The Work Shop, Alexandra Road, Moss Side - Mondays and Wednesdays from 10am - 3pm.
You must book before you can attend - get your place by phoning 0161 230 1057 or email onefuture@onemanchester.co.uk
At the Job Club you can:
receive support applying for jobs
get help with job searching
find out about local employers that we work with
get careers advice
use computers
complete online training
We have COVID safety measures in place which include:
All new customers will need to complete COVID online learning before using the Job Club service.
We encourage face masks to be worn
Hand sanitiser stations are in place
All computers will be sanitised after every customer
Visits are by appointment-only
There is a one-way system in the building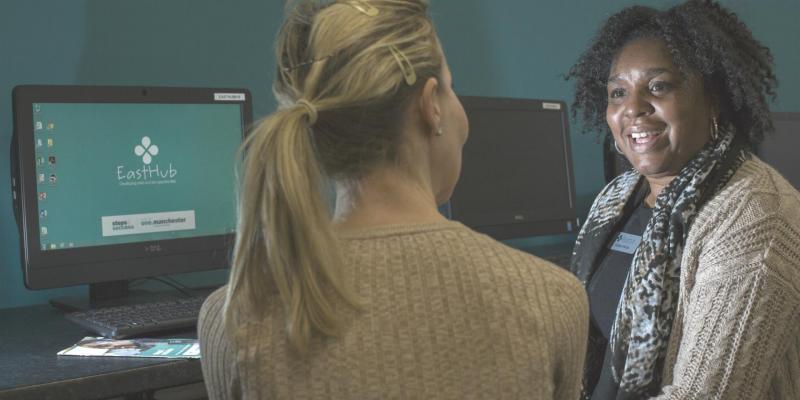 Employment Help
View other opportunities available through help from our One Future team.
Contact our One Future team
If you'd like more information or if you have any questions, please contact our One Future team.