Grey Mare Lane Estate
This Saturday, the 16th November, we'll be hosting an event at The Grange on Pilgrim Drive.
We would like to invite residents and stakeholders from the Grey Mare Lane Estate to come and see our current draft of the estate map, which shows our plans for the regeneration of the area.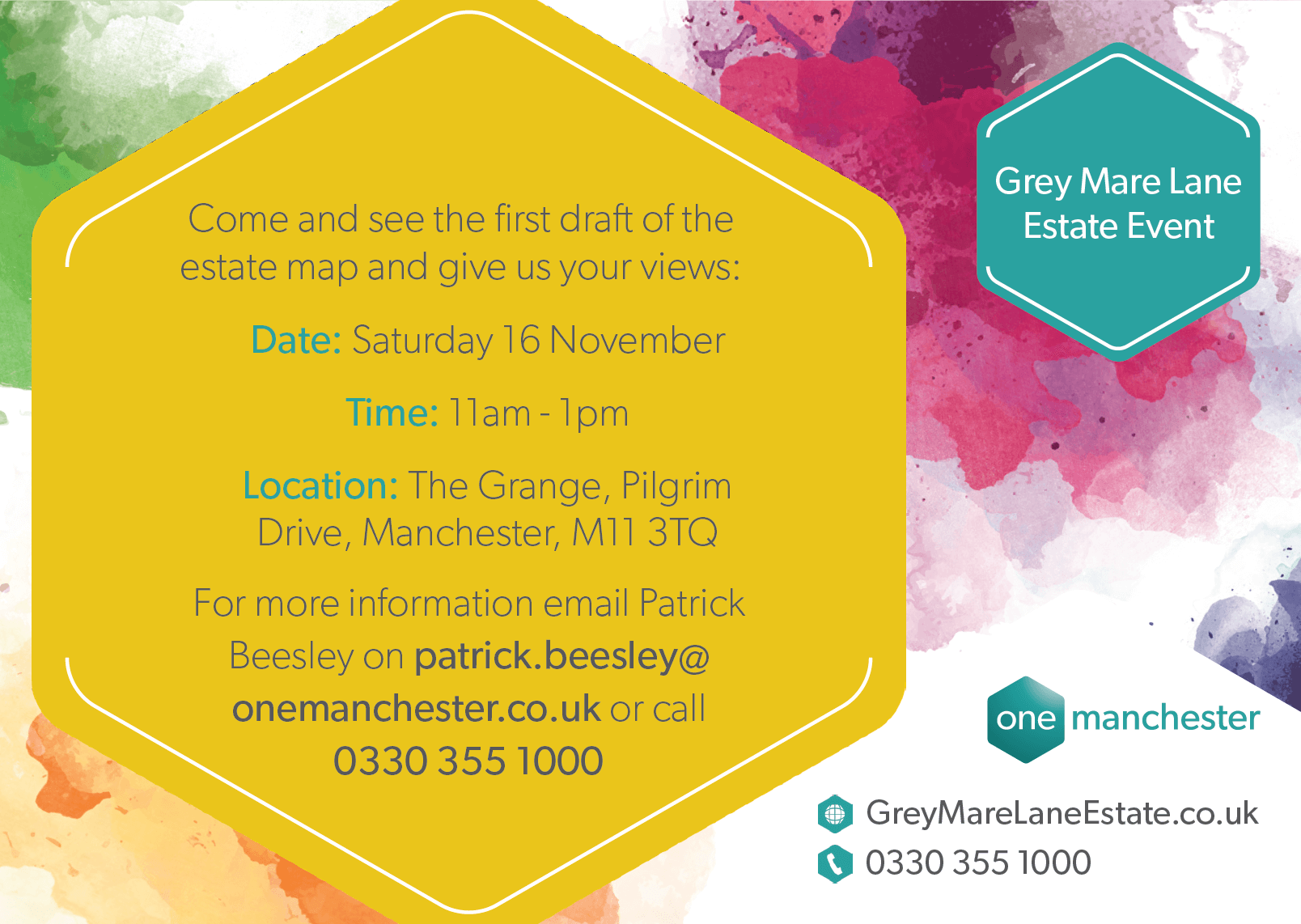 ​
Visit The Grange from 11am til 1pm to talk to One Manchester, PlacED – an independent social enterprise – and the architects, Buttress, to view our estate map, and speak to us about any questions you might have about regeneration plans.
Grey Mare Lane Estate Event
Come and see the first draft of our estate map and give us your views.
Find out more
Grey Mare Lane Estate Indicative Programme
Shaping the future of the Grey Mare Lane estate
Resident Letter - Petrol Station Update
Assistance With Moving Home